Runners are fed a plethora of facts about how one type of shoe is better for you than another. Why minimalist shoes are better than cushioned shoes. Why flexible shoes are better than supportive shoes. One of the most important things that a runner can do is to make sure the shoes they wear protect their feet, but also keep a run smooth and comfortable. This article will introduce you to the concept of the lightweight running shoe.
It can be confusing to sort through them, but there is some good news. Whether you need a supportive shoe, a stabilizing shoe, or a cushioned shoe, all types of running shoes have a lightweight version. We'll cover everything you need to know to decide which lightweight running shoe is best for you.
What Defines a Lightweight Running Shoe?
The standard measurement for a lightweight shoe is one that weighs less than 10 oz. per shoe. There are some that weigh in as low as 5.5 ounces, and some great shoes that weigh between 6 and 7 ounces. Most shoes that call themselves lightweight fall somewhere between 7 and 9 ounces. These weights will vary depending on whether they are for men or for women as well.
There are a few shoes that can still call themselves lightweight, but are closer to 10 oz. This is the range where you will find some of the more cushioned or supportive running shoes. While they don't provide all the benefits you get from a lightweight running shoe, they're good to transition from a more cushioned shoe to more minimalist shoe. And they don't cause too much shock to your running style.
Why Choose Lightweight Running Shoes?
After the minimalist running shoe trend of the last few years, many runners learned that while minimalist shoes may help them improve their gait, most can't clock a lot of miles. However, the decreased weight and the fabulous flexibility offered in the minimalist shoes was well received.
The new trend has been for shoe manufacturers to develop lighter, more flexible cushioning to help protect the foot, while still having the added benefits that people came to love. Lightweight shoes will help decrease your fatigue after a long run, while still reducing pain in your feet and joints.
Who Wears Lightweight Running Shoes?
Almost any runner can find a pair of running shoes that is classified as lightweight that will meet their needs. The ultra-cushioned Hoka One One shoes even have a few models that clock in under 10 ounces. There are lightweight trail shoes, lightweight road-running shoes, and lightweight trainers.
The important thing is to know what your needs are before you go shopping. For example, if you're a trail runner, you should be looking within the "trail running shoes" category, and find the ones that weigh in at less than 10 ounces, rather than looking for "lightweight running shoes," and having to find one that will work on a trail.
What to Look for in a Lightweight Running Shoe
When looking for a lightweight shoe, there are a few things that you need to keep in mind. In order to reduce the weight of the shoe while still providing good support when needed often has to do with finding different materials to use. Companies such as Brooks, ASICS, and Saucony have all developed patented materials for manufacturing soles that are both light, responsive, and flexible. Click on the image to the right to learn more about it.
Other things to consider are the types of materials used for the uppers. In most cases, they will be make of a sturdy, but lightweight, breathable mesh, that you can often see through. Outsoles may be thinner rubber, and will often be patchy, with just enough coverage to protect.
How to Decide Which Lightweight Running Shoe is Right for You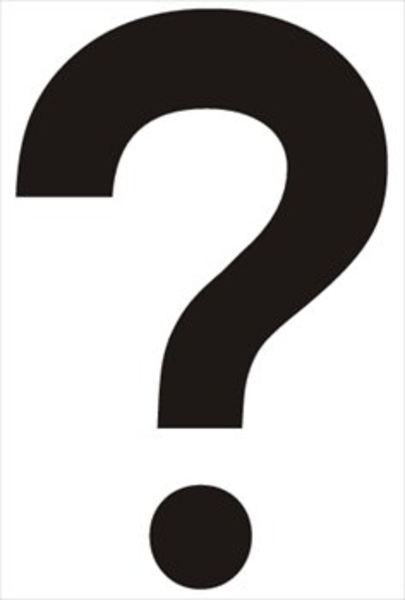 With Hundreds of options available, it's sometimes overwhelming to try to find a shoe that meets your needs, feels great, and doesn't break your budget. I would be awesome if I could recommend the perfect shoe, but unfortunately, there is no perfect shoe for everyone. The shoe that fits one person like a glove, winds up being too-tight in the toe box and causes blisters for someone else.
The thing is, the right shoe will depend on your running style, the amount of miles you log, the anatomy of your foot, and your body mechanics and gait. If you're a beginner, you may want to start with a neutral shoe that doesn't cost too much.
You can't really determine whether or not a shoe is a good fit until you've run a solid 50 miles in it. As you're running, pay attention to how it feels. Are your toes pinched and rubbing together? You may need a wider shoe. Pay attention to the wear pattern on the sole. You may find-out that you're over-pronating. This is information that you can use to help you decide what type of shoe you need in the future. Eventually, you will know what to look for yourself.
Your best bet is to head to a running shoe store and have a professional evaluate your gait, and get fitted for shoes. Remember that shoe sizes can vary depending on the manufacturer, and that you must try on all shoes to ensure a good fit.
Best Lightweight Running Shoes (link to reviews blog)
If you're looking for some advice on specific shoes, we've put together a list of 29 of the most popular lightweight running shoes on the market today. You can find it here.
Where to Buy Lightweight Running Shoes
There are several options for buying lightweight running shoes. Your best bet is to go to a local running store, where a professional can help you locate a pair that suits your needs best.
If you're in a location that doesn't have a running-specific store, your next best bet is to go to a sporting goods store. The staff there won't have the expertise to help you decide which lightweight running shoe is best for you, but they should be able to ensure that you're getting a proper fit.
If neither of those options works for you, you can also find almost any running shoe that you want from an online retailer, but you won't get the specialized service or fitting. If you do purchase lightweight running shoes on the internet, make sure that the retailer has a good return policy. You don't want to get stuck with a shoe that hurts your foot, or causes you knee pain.
Other Considerations
As much as we want to watch our wallets, remember that your health is much more important in the long run. Don't settle for a pair of shoes that causes you pain, or that is likely to cause you injury. Consider the type of running that you do and find a lightweight running shoe that meets your needs.
And remember that the most important variable in giving you a comfortable run is your own gait and your body mechanics. Don't count on a shoe, no matter how expensive, to increase your speed. There is no magic running shoe that fixes every problem. The shoe is simply a tool to help you protect your feet and joints while you're running, so you can make the most of every run.